Coulour trend 2020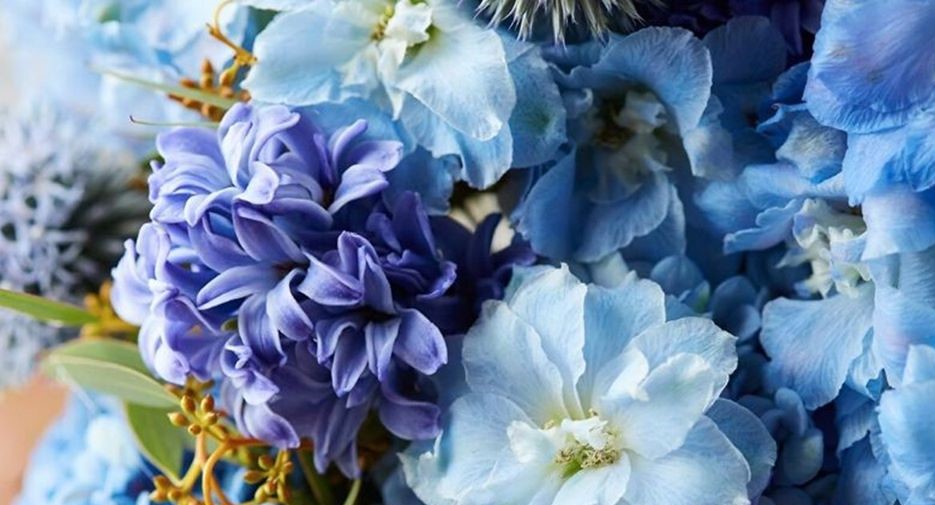 The colour trend of this year
Pantone has been a leader in colours in the field of interior design, among other things, for 20 years now. The colour Classic Blue was selected for the year 2020. How can you make use of this, as a florist? We would be happy to give you a number of tips and examples in this blog.
Each year, the Pantone colour experts choose a different shade for the new year. This choice is made based on a trend analysis.
Why Classic Blue?
This deep blue shade is elegant, timeless, and simple. According to Pantone, it stands for calm, confidence, and connection. It highlights our desire for a dependable and stable foundation on which to build. The colour also reflects and fosters resilience.
You, as a florist, can make use of this by offering Classic Blue bouquets or other Classic Blue creations.
Quickly look for Classic Blue using the filter in our webshop
Are you looking for flowers or plants in the Classic Blue colour? You can find these quickly and easily in our webshop! Search for the colour blue using our colour filter for all available results. This allows you to easily order your Classic Blue flowers from our website.
A number of our favourite blue flowers are: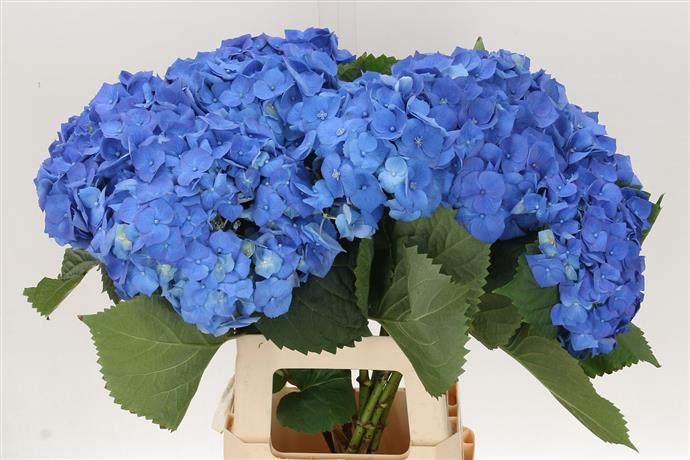 Make your bouquet large and colourful with a number of blue hydrangea stems blauwe hortensia. We consider this a beautiful flower thanks to its size. This striking flower gives a bouquet a lot of colour.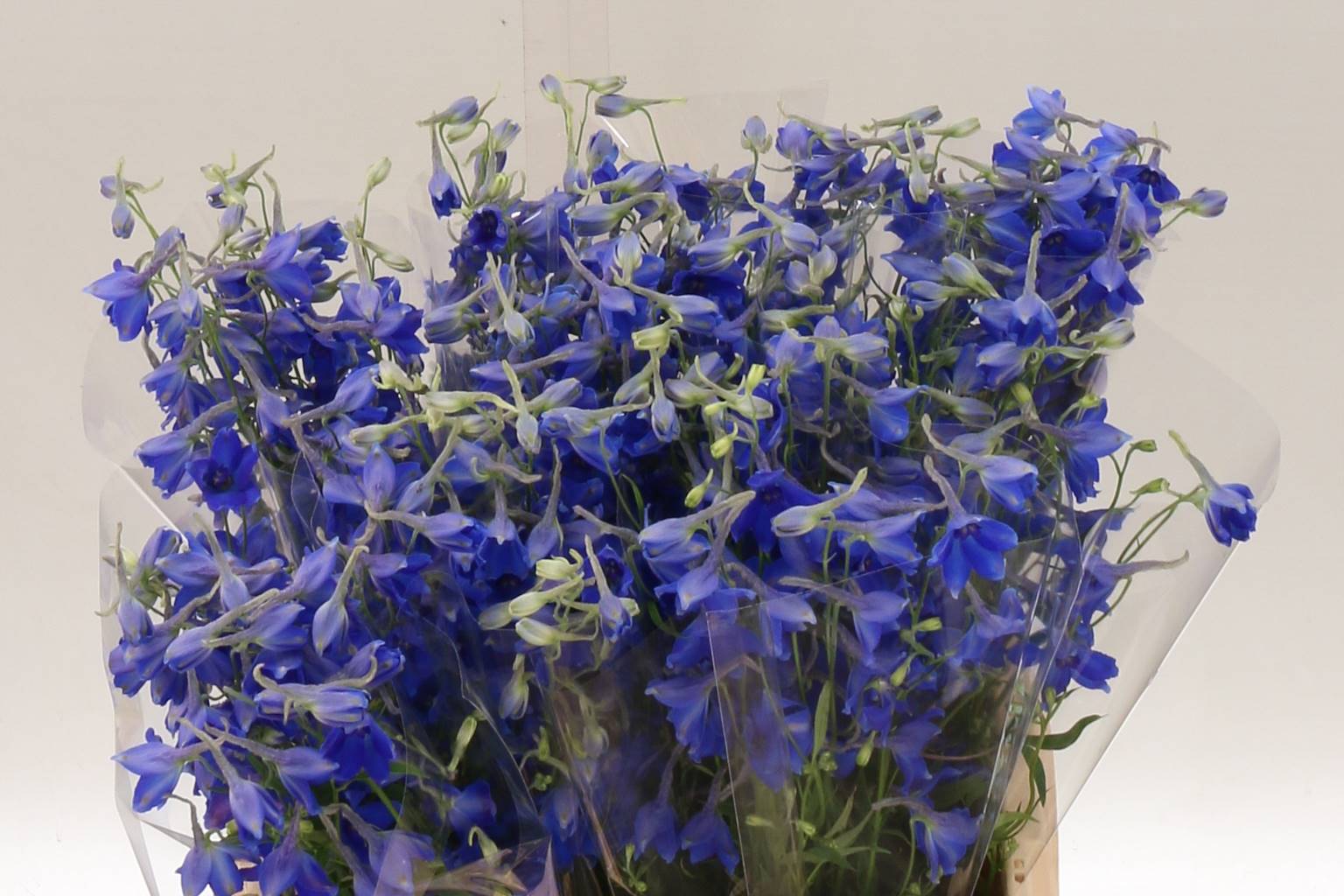 The Delphinium is available in many different tones of blue. Simply place these romantic flower plumes in a vase or use them to give a bouquet a luscious touch.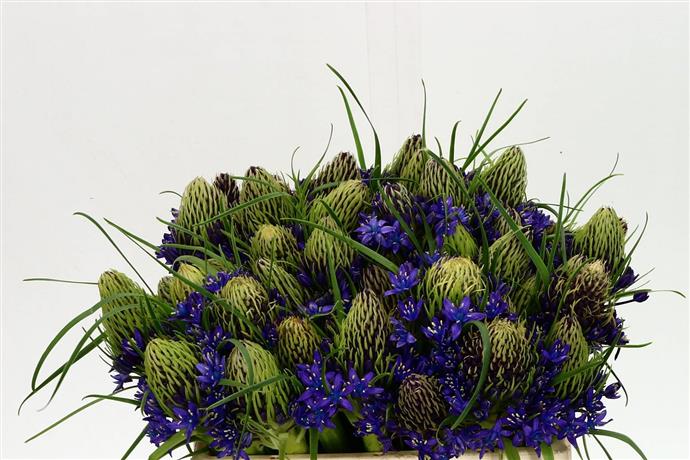 This beautiful Scilla peruviana grows into a large sphere of about 4 to 5 cm. A great eye-catcher in a bouquet!
Combine Classic Blue with other colours
Pantone helps you get started by creating a number of colour pallets with the colour Classic Blue. You can also use these colour combinations in your bouquets.
PANTONE 19-4052 TCX Classic Blue Hexadecimaal #0F4C81

Desert Twilight
Pantone considers this tone of blue like an evening sky during dusk. And this fits this colour pallet. It suggests the colours of the sky with grey and pink combined with gold and silver.

Ponder
Ponder is a pallet with cool shades of blue, combined with soft, warm tones. This pallet has a calming effect and leads to a tranquil mind.

Exotic Tastes
Exotic Tastes is a mixture of a range of shades that are slightly warmer and more striking than those of the Desert Twilight pallet. The colours reflect natural herbs, spices, and blue food products that offer protection and good health.
Terracotta shades are also a perfect match for this pallet, as they combine well with blue.
Classic Blue inspiration
A great example of a Classic Blue creation is this picture, created by Conny Klaver of CK Bloemen. She has combined painted blue flowers with natural flowers. Resulting in a beautiful Classic Blue creation!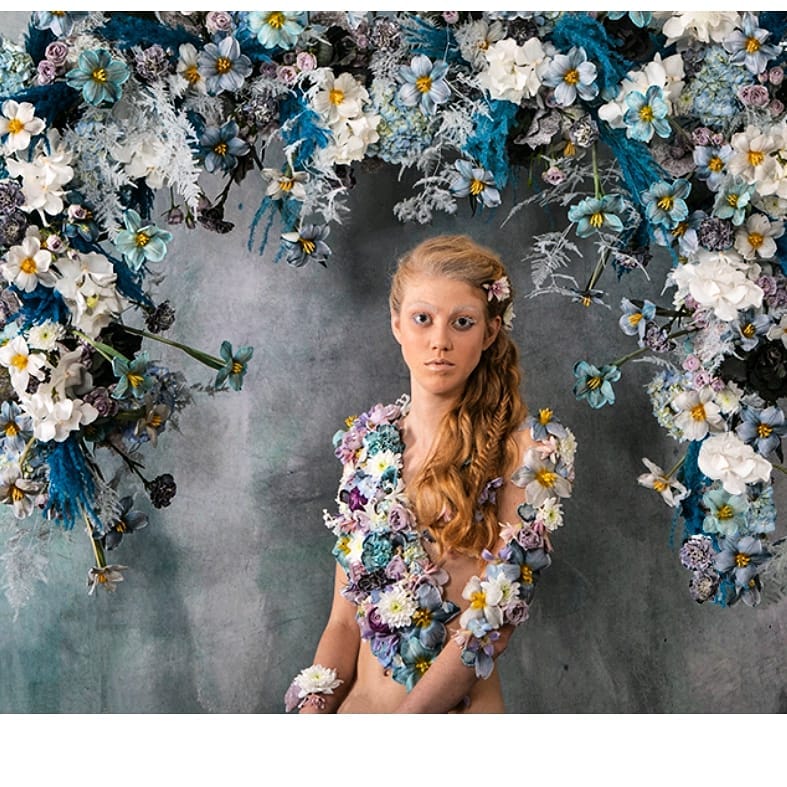 Something old, something blue...
The Pantone colour of this year is also often used for colour themes of weddings. This is why we want to give you some inspiration for wedding bouquets using the Classic Blue theme.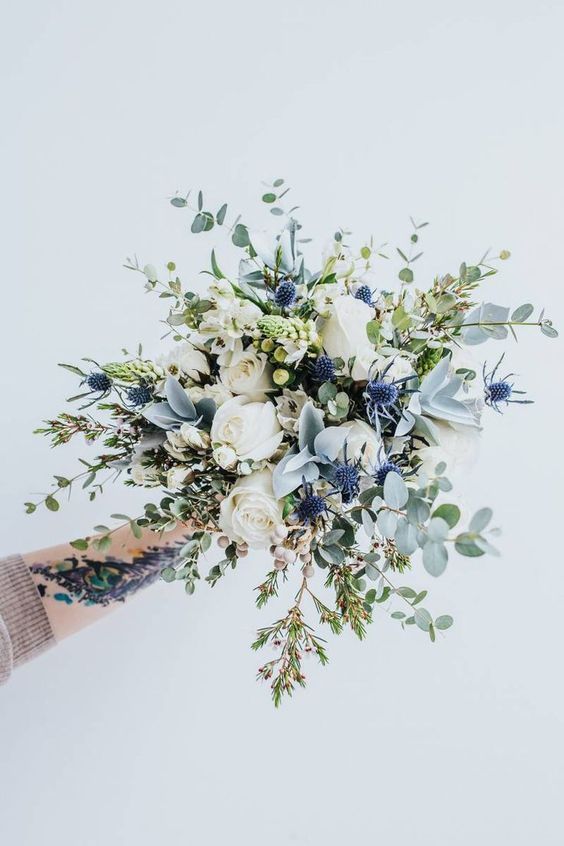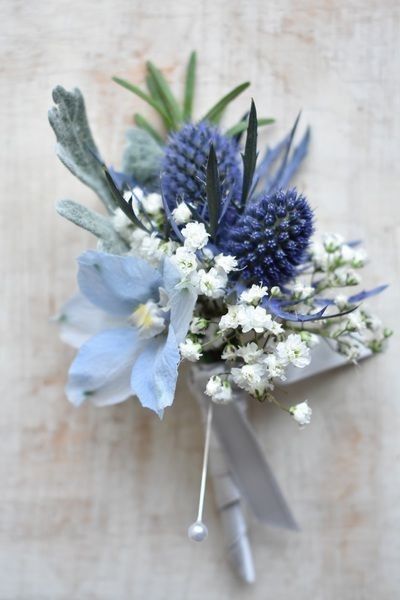 Share your Classic Blue creation
Are you using flowers or other items in the Classic Blue colour in your creations? Show us by uploading a picture of the creation to our FlowerFriends community! You can share your creations with the rest of the world here.